Resources to Help You Teach and Learn at Home!
We have gathered together a collection of K-12 resources from PBS and other organizations that are providing classroom lessons, video, and activities for learning at home. You'll find the latest resources from NHPBS and PBS along with thematic daily resources and programming airing on NHPBS M-F for children in grades K-3 and on NH WORLD from 12-5 pm for middle and high school students. Please let us know if there is anything we can do for you, your students, or their parents.
Upcoming Themes:
Monday 4/13 - Thomas Jefferson
Tuesday 4/14 - Dolphins
Wednesday 4/15 - Leonardo da Vinci
Thursday 4/16 - Elephants
Friday 4/17 - Thornton Wilder, Bats
Printable Schedule April 13-17 - NHPBS PREK-3 Kids Printable Schedule
Printable Schedule April 13-17 - NH WORLD 12-5 pm Grades 6-12 LEARN AT HOME Block Printable Schedule

---


The NHPBS KIDS WRITERS CONTEST deadline for entries have been extended to at least May 31, 2020 and may be pushed back further, depending on circumstances. Rules, entry forms, and tips for writing a winning story can all be found at nhpbs.org/kidswrite If you have any questions about the contest, email Susan Adams (sadams@nhpbs.org) Support for the NHPBS Kids Writers Contest comes from: Heinemann, Parenting New Hampshire and the NH Lottery.

---

---
SATURDAY - April 11


GRANITE STATE CHALLENGE
Saturday, 4/11 6-6:30 pm NHPBS
Quarterfinals Game Two - Nashua High South meets Souhegan in the second quarterfinal game.

You can join in on the fun by participating in the GSC Daily Brainteaser on the GSC Facebook page or by trying your hand at the GSC Online Quizzes for Elementary, Middle and High School kids. Next week is all about Harry Potter!

GRANITE STATE CHALLENGE Streaming Video

View Games
Game One: Merrimack vs. Newfound
Game Two: Academy for Science and Design vs. Littleton
Game Three: Nashua High South vs. Portsmouth High
Game Four: Londonderry vs Souhegen
Game Five: Dover High vs Plymouth Regional
Game Six: Hanover vs. Manchester Central
Game Seven: Bishop Guertin vs. Exeter
Game Eight: Bow vs. Fall Mountain
Game One Quarterfinals: Academy for Science and Design vs. Merrimack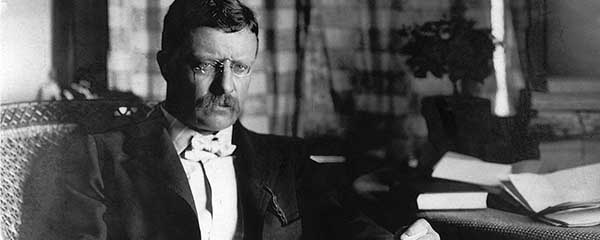 ROOSEVELTS: AN INTIMATE HISTORY- The Fire of Life (1910-1919)
Saturday, 4/11 from 3-5 pm NH WORLD
Theodore Roosevelt leads a Progressive crusade that splits his own party, undertakes a deadly expedition into the South American jungle, campaigns for American entry into World War I - and pays a terrible personal price. THE ROOSEVELTS: AN INTIMATE HISTORY- Streaming Videos


SECRETS OF THE DEAD - Van Gogh's Ear
Saturday, 4/11 from 7-8 pm NHBPS
The night when Vincent van Gogh cut his own ear defines his turbulent life and art. SECRETS OF THE DEAD - Streaming Video
SUNDAY - April 12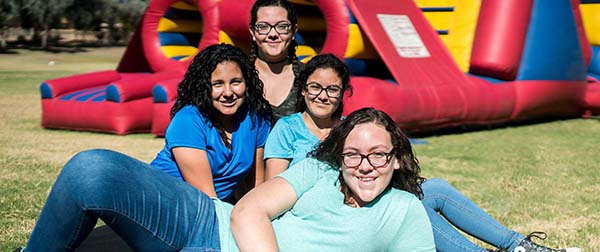 SCIGIRLS - Process Power
Sunday, 4/12 from 9-9:30 am NHPBS
SciGirls in Phoenix partner with an industrial engineer to help students in need. SciGirls Streaming Videos
ON STORY - On Writing Chernobyl
Sunday, 4/12 from 6-6:30 am NHPBS WORLD
Craig Mazin, Emmy Award-winning creator of the HBO miniseries Chernobyl, discusses the creative process behind his faithful account of the 1986 nuclear accident.. ON STORY Streaming Videos


POETRY IN AMERICA - One Art - Elizabeth Bishop
Sunday, 4/12 6:6:30 pm NHPBS
"The art of losing isn't hard to master," Elizabeth Bishop wrote in her poem "One Art," universally considered one of her greatest works. POETRY IN AMERICA Streaming Videos


WORLD ON FIRE ON MASTERPIECE - Episode Two
Sunday, 4/12 from 9-10 pm NHPBS
A month into war and with Warsaw destroyed, Harry is desperate for news, while Kasia joins the Polish resistance.. WORLD ON FIRE Streaming Videos
MONDAY - April 13
CRAFT IN AMERICA - Celebration
Monday, 4/13 from 6-7 am NH CREATE
The artists, objects and traditions of various holidays including Lion Dancers and float builders of San Francisco's Chinese New Year Parade, Kwanzaa celebrations in Chicago and Oakland, and woodblock Christmas cards made by Yoshiko Yamamoto in Washington state. CRAFT IN AMERICA Streaming Video




INDEPENDENT LENS - What Lies Upstream
Monday, 4/13 from 8-9:30 pm NH WORLD
Travel to West Virginia with investigative filmmaker Cullen Hoback in this detective story that uncovers the troubling truth behind a massive chemical spill that left 300,000 people without drinking water for months. INDEPENDENT LENS Streaming Videos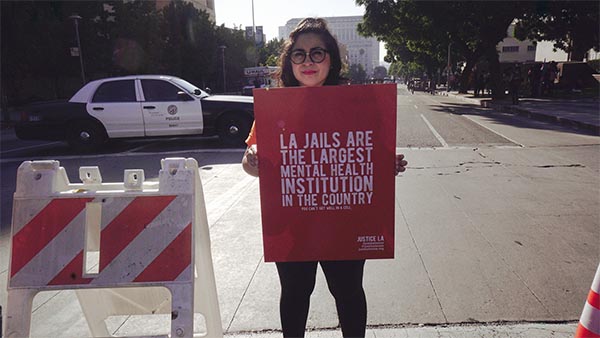 INDEPENDENT LENS - Bedlam
Monday, 4/13 from 10-11:30 pm NHPBS
Hear the poignant stories of people grappling with schizophrenia, bipolar disorder and other psychiatric conditions. INDEPENDENT LENS Streaming Videos
TUESDAY - April 14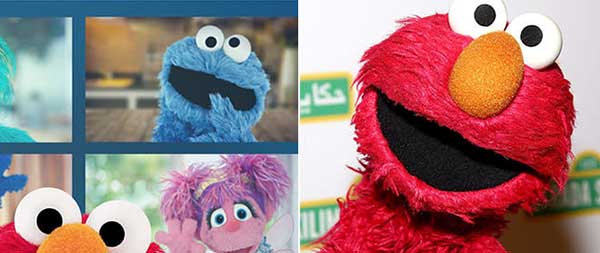 SESAME STREET - Elmo's Virtual Playdate
Tuesday, 4/14 from 7-7:30 pm NH KIDS and Wednesday, 4/15 from 11-11:30 am and 1:1:30 am NHPBS
Celebrity guests Anne Hathaway, Lin-Manuel Miranda, and Tracee Ellis Ross join Elmo and friends for a half-hour "virtual playdate" filled with dancing, laughing, singing…and even snacks with Cookie Monster!


GENE: AN INTIMATE HISTORY - Episode 2
Tuesday, 4/14 from 8-10 pm NHPBS
Geneticists wrestle with the moral implications of groundbreaking new technologies that offer both promise and peril. THE GENE: AN INTIMATE HISTORY Streaming Videos


AMERICA REFRAMED - American Dreams Deferred
Tuesday, 4/14 from 8-10 pm NH WORLD
A young Latino man, William Caballero, juggles unconditional family love with the challenges of breaking the cycle that has kept so many relatives from reaching their dreams. AMERICA REFRAMED Streaming Videos

WEDNESDAY - April 14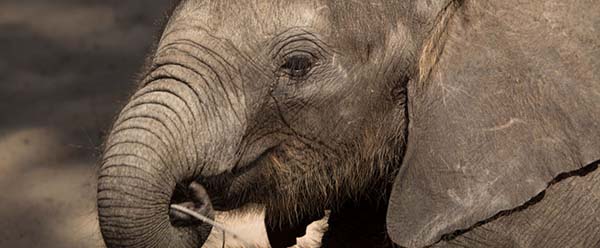 NATURE - Naledi: One Little Elephant
Wednesday, 4/15 from 8-9 pm NHPBS
Born inside a sanctuary in the wilderness of Botswana, Naledi the baby elephant loses her mother and faces the world alone. NATURE Streaming Videos
THURSDAY - April 16


SAVING SONGBIRDS
Thursday, 4/16 from 9-10 pm NHBPS
Travel from New England to Costa Rica and Jamaica to meet some of the most colorful and melodic migratory birds and the people who are dedicated to saving songbirds and their habitats. SAVING SONGBIRDS - Streaming Video


PLIGHT OF THE GRASSLAND BIRDS
Thursday, 4/16 from 10-11 pm NHBPS
Journey to the North American field and meadow homes of grassland birds with host Will Lange, and meet the people trying to protect their habitats. PLIGHT OF THE GRASSLAND BIRDS - Streaming Video
FRIDAY - April 17

CRAFT IN AMERICA - Nature
Friday, 4/17 from 9-10 pm NH CREATE
The beauty, inspiration, and future of the American landscape with artists Patrick Dougherty, Mary Merkel-Hess, Michelle Holzapfel, Catherine Alice Michaelis, and Preston Singletary. CRAFT IN AMERICA Streaming Video


AMERICAN MASTERS - Sidney Lumet
Friday, 4/17 from 9:30-11:30 pm NHBPS EXPLORE
Journey through the life's work of the socially conscious director of Serpico, 12 Angry Men and Network in a never-before-seen interview. AMERICAN MASTERS - Streaming Video

---

---
NHPBS VIDEO
You can access thousands of hours of online video anytime and from anywhere. You will find both free video available to anyone and PASSPORT video available to NHPBS members. Email sadams@nhpbs.org to find out how schools can become a member and use a single NHPBS membership to access video. >> NHPBS ONLIE VIDEO

PBS LEARNING MEDIA
Inspire your students with thousands of free teaching resources including videos, lesson plans, and games aligned to state and national standards. >> Explore!
---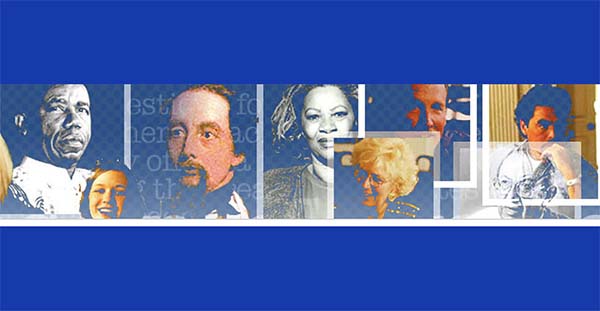 ---
PBS TEACHERLINE
Did you know PBS TeacherLine offers 15, 30, or 45 hour courses specially designed for teachers! Expert facilitators will help you tackle familiar teaching challenges with new ideas and proven methods. Graduate credit is available for most courses. >> Full Course Catalogue

---

---
Grade 4-12 News Quiz
This weekly 15-minute current events program from KET includes news segments, a current events quiz, opinion letters, and an Extra Credit report.

PBS Newshour Extra - Grades 6-12
PBS Newshour provides news for students, lesson plans and teacher resources. Current lessons include:
Coronavirus Student Guide: Virus explainer and news updates
Super Civics 2020

Granite State Challenge
Weekly quizzes for elementary, middle and high school students from the NHPBS high school quiz show.

What's Up This Week
Who was born, what happened and what are we celebrating this week.
---
Support for NHPBS Education News Provided by: